Visit the Restoration Project website for the latest on our pollinator gardens.
Weed warriors: Allie, Shiran, Cameron, Taylor, Alba, Pete, Tim, Marissa, Sakina, Leslie, and Zeal after 2 hours of pulling and rolling ivy. Not in photo – Theron, Ellen, Lily, Kyra.
Thanks to everyone who helped out at our weed pulling party on May 7, 2019! The Essig Museum and Entomology Club teamed up with CalPIRG and others to pull ivy and other weeds outside the Valley Life Science Building to prepare the area for restoration of native plants. The "Essig Garden" will be an outdoor education space to learn about how insects, spiders, birds, and other wildlife interact with their habitats, and the value of native plants to reduce irrigation needs. The Garden is also part of CalPIRG's effort to make UC Berkeley a Xerces Society Bee Campus.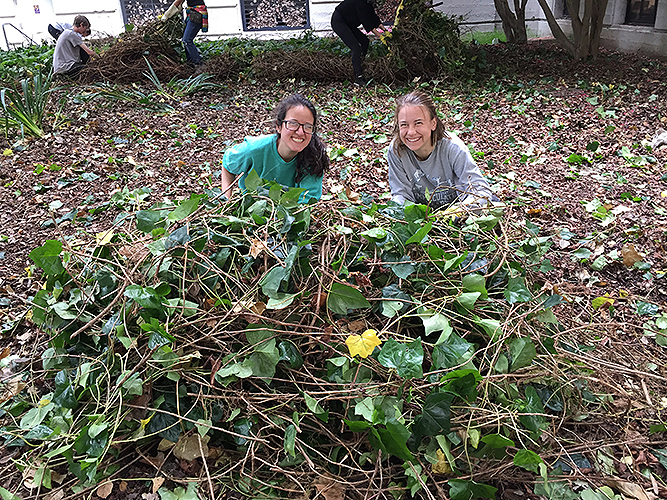 Volunteers pulling and rolling 15 ft strands of Algerian ivy.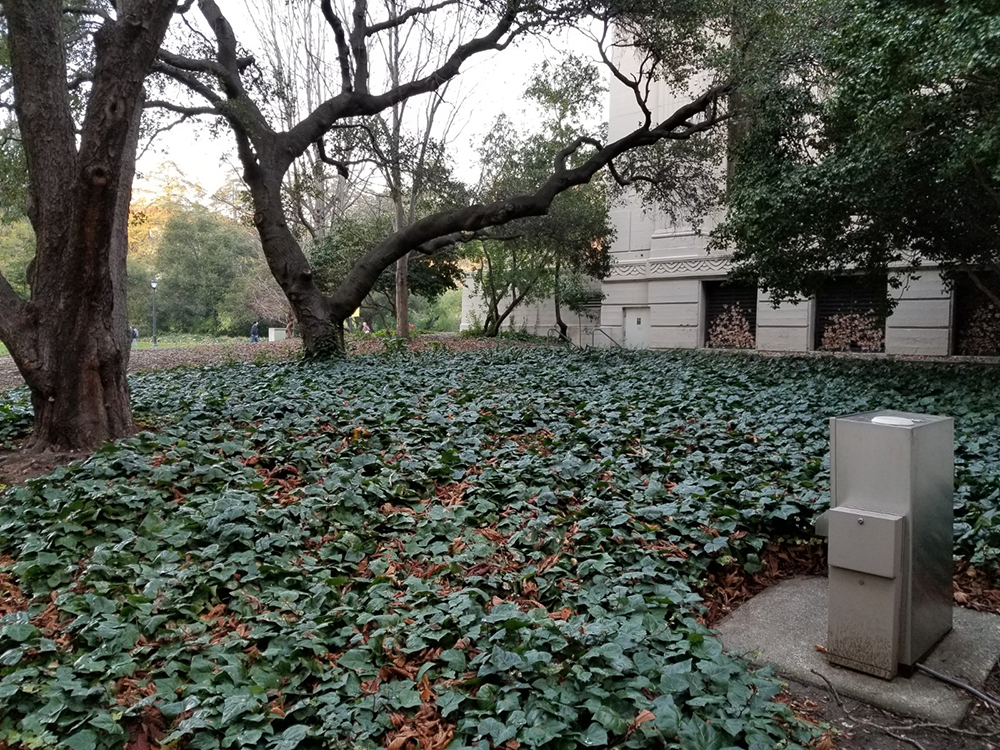 Before the battle: The area between VLSB and LSA before the weed warriors launched their assault.