INTRODUCTION
Plants on campus provide food and shelter for a variety of arthropods, birds, and other urban wildlife. The Essig Museum is working with students and the campus landscape team to restore native plant communities around the Valley of Life Sciences Building and create an interactive educational space to promote learning about insects. Restoration efforts include removing introduced plants such as ivy, and planting native shrubs, forbs and grasses. By rehabilitating native plants, campus can act as a refuge for pollinators and other wildlife within an urban landscape.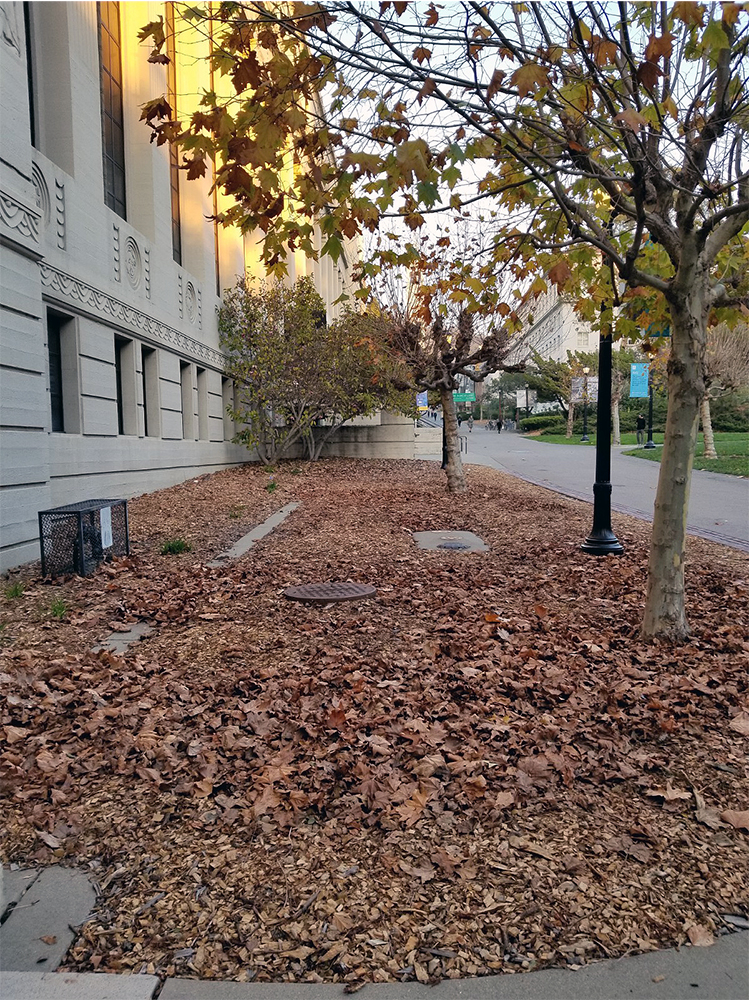 Above: Our first plantings along the south side of the Valley Life Science Building (December 2019).
LINKS
Urban Bee Lab – Learn what bees visit what flowers in your area and how you can promote healthy bee communities.
Make a Bee Hotel – A guide to building and maintaining a shelter for the solitary bees in your garden.
Gardening for Insects – A 10-step guide by the Amateur Entomologists' Society to making your garden more attractive to insects.
Beneficial Insects – Learn what insects to look out for in your garden. Wasps and flies may be your friends!
Pollinator-Friendly Native Plant Lists – Wondering what to plant in your garden to attract pollinators? The Xerces Society's user-friendly lists are broken down by region.
NWF Wildlife Habitat Certification – You can certify your yard, balcony or your planter box as wildlife habitat! Help spread the word about wildlife conservation in urban landscapes.
GET INVOLVED

Cal Arthropods on iNaturalist – Become a naturalist and help us monitor arthropods on campus! You can contribute to our conservation efforts by making observations and taking photos from your phone through the iNaturalist app.
PROGRESS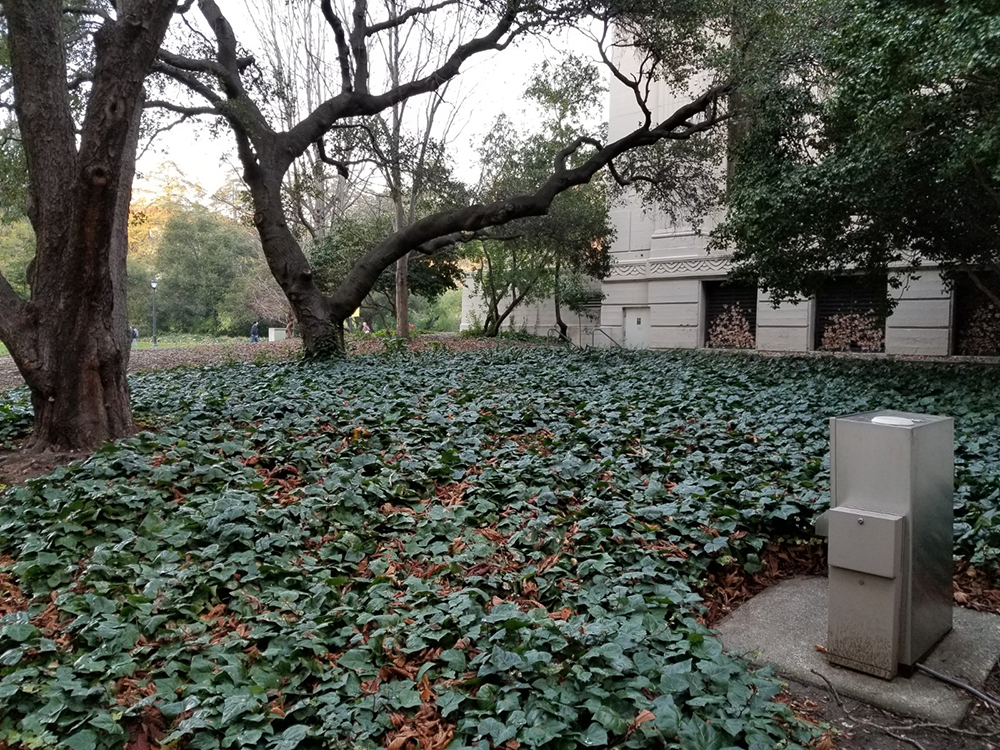 Above: North side of the Valley Life Science Building before the project started. Algerian ivy (Hedera algeriensis), is a low maintenance, creeping ground cover that dominates many shaded areas on the UC Berkeley campus. It precludes most other plants from establishing and readily climbs walls and trees.
Our restoration team was able to pull all the ivy in the course of two days, preparing this plot for shade-loving, native plants.