"Intriguing World of Insects" lecture and tour
November 16, 2019 @ 1:00 pm

-

3:00 pm

Free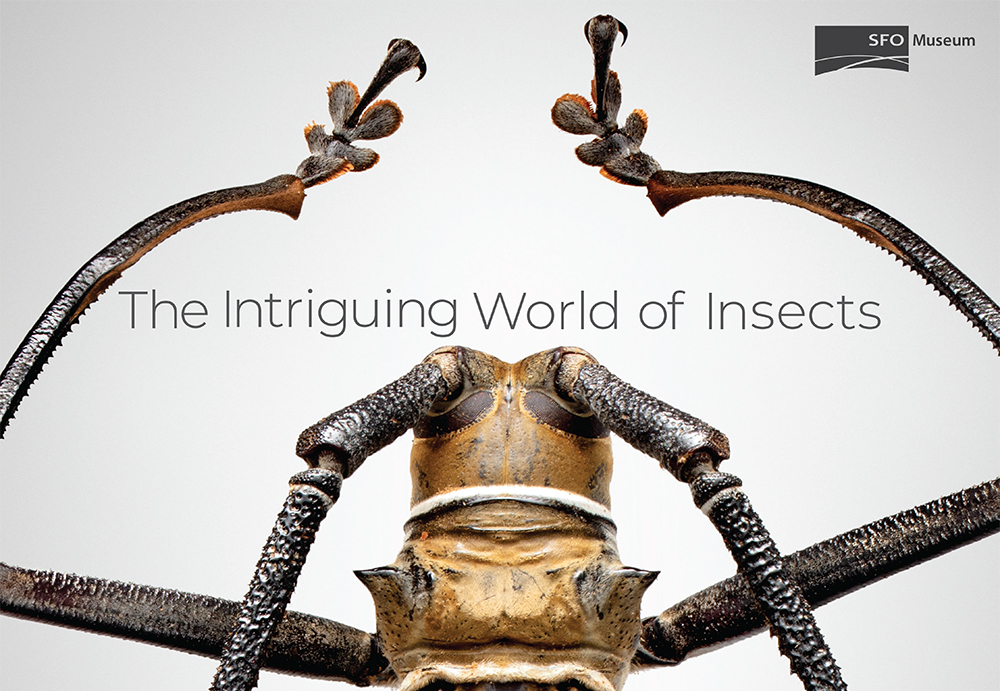 RSVP – Please provide names and a contact for attendees
Whether we see them or not, insects have a constant presence in our lives. From pollinating the fruits and vegetables we eat and helping cure diseases through DNA research, to pests we find in our homes and gardens, there is no escaping the intimate relationships we share with our fellow earthlings. Learn more about the intriguing world of insects and the important roles they play in our ecosystems.
Join entomologist Peter Oboyski and photographer David Garnick for a discussion of the biology, diversity, and importance of insects, and take a tour of the exhibit now showing at the San Francisco International Airport. Lecture begins at 1:00, with a guided tour starting at 2:00 on Saturday, November 16.
THE EXHIBIT and Aviation Museum & Library are located on the A-gate side of the check in area, pre-security, in the International Terminal at SFO.
Free parking in the International Terminal garages is available. Bring your parking pass to the lecture for complimentary validation.
Dr. Peter Oboyski is the curator of the Essig Museum of Entomology at UC Berkeley, a collection of over five million insects and spiders. His research focuses on insects on remote islands, such as Hawaii and Tahiti, particularly, the ecology and evolution of moths. Currently, he is collaborating on a biotic survey of the island of Sulawesi, Indonesia.
David Garnick's Insecta series features photographs of insect specimens from the collection of the Essig Museum of Entomology at UC Berkeley. Garnick's images evoke the look of lithographic prints of illustrations found in early-twentieth-century natural history books. David Garnick is a photographer living and working in the San Francisco Bay Area whose work is held in public, corporate, and private collections.